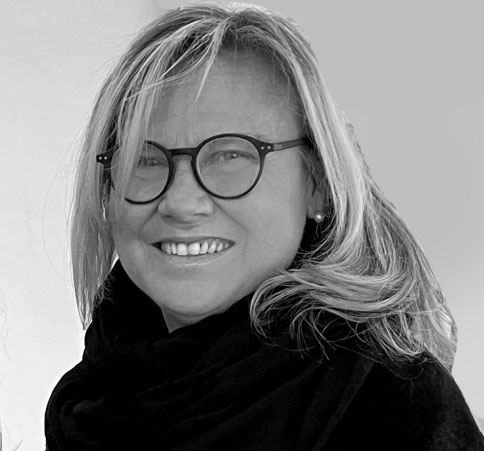 The Designer - Sina Hoffmann
The eye-catcher made of high-quality palm basket exudes true joie de vivre with colourful and exquisite leather elements!
Designer Sina Hoffmann felt the longing for exactly this feeling when her world came to a standstill in 2020 and she found her inspiration in it. Without further ado, she created the LOVE BAG for our label ÜBERNACHT - a basket bag with a very pure design refined with the finest leather. She loves to choose the leather for the bags personally. As a successful interior designer she travelled the world, visited the best fabric manufacturers, fairs, markets and let the delicacy and quality of the goods take effect on her. The variety of colours, exclusivity and her special connection to Mallorca quickly made the LOVE BAG her heart's project. Each LOVE BAG is absolutely unique with a lot of attention to detail. The bags are made exclusively on Mallorca, Sina Hoffmann's second home, handpicked and lovingly handcrafted by small, fine family businesses.
Supporting the small businesses on the island - a true love affair! That's why LOVE BAG KM.0, handmade in Mallorca is also a tribute to the island and also allows us to give something back to the island.
Gracias Mallorca!
"The Love Bags stand for everything that counts:
Live, Laugh, Love"